We will tell you how to bridge the gap between SCIENCE and INDUSTRY!
"STUDENTS"
Students, masters, who want to get skills of a new profession "technology broker" and know about the technology transfer.
"RESEARCHES"
Employees of R&D departments, proactive researchers, who want to commercialize their ideas and technologies.
"INNOVATORS"
Employees and residents of business incubators, specialists from commercialization departments, employees and residents of technology parks, high-tech entrepreneurs.
You know all about the technology transfer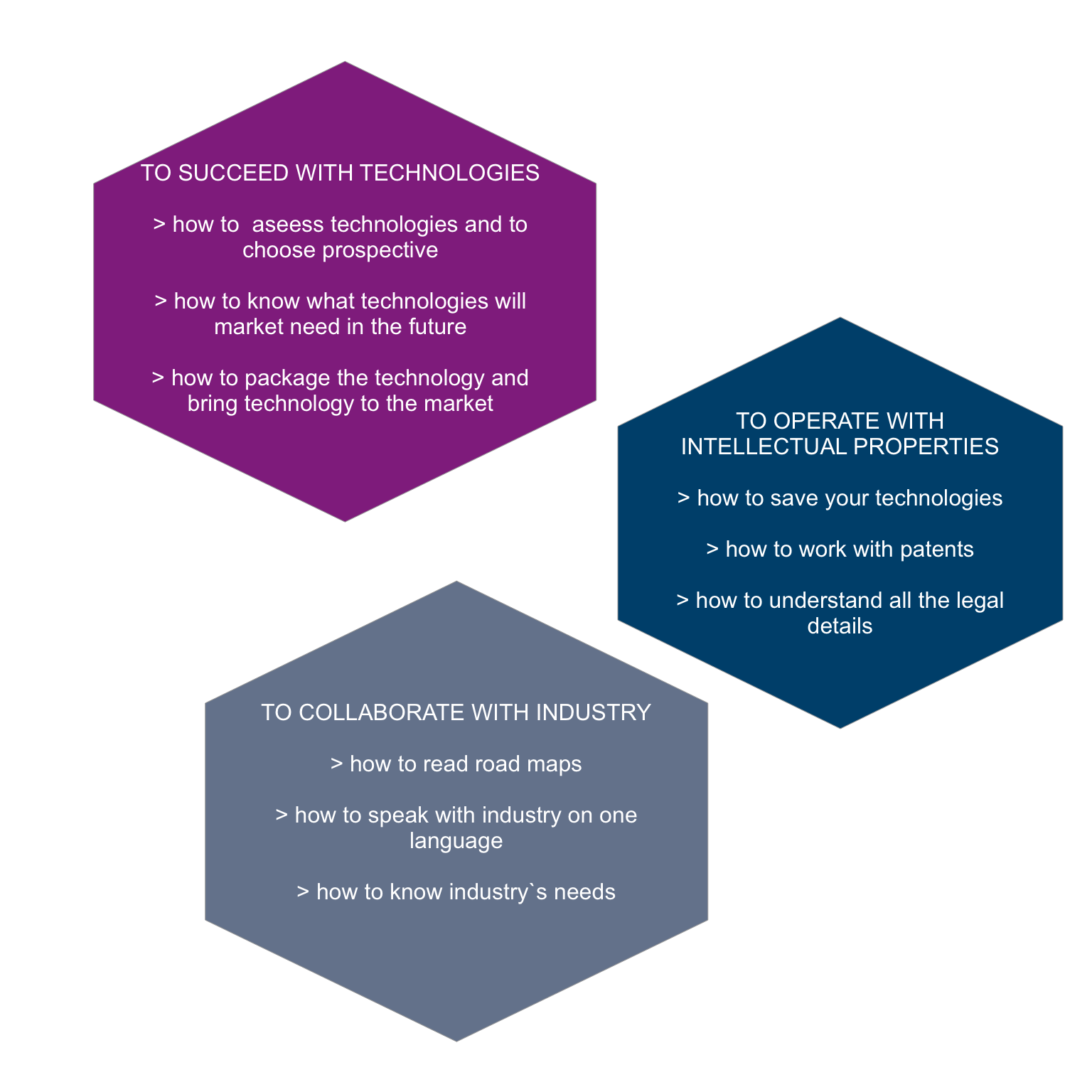 Innovations and innovative development
Commercialization methods
Concept of technology transfer and role of tech broker
General forecasting concepts: tools, functions, techniques
Forecasting trends
Foresights, road maps
Technology identification
Technology assessment
Technology readiness
Market analysis
Time of market entry
Technology transfer strategic plan
Market validation
Specifics of intellectual property protection in Russia
Specifics of intellectual property protection in Europe
Please fill out the form and register for the course.
Time to be a technobroker!